Chemgo offers a complete service for education.
We will remove surplus chemicals and toxic waste and we specialise in transportation between sites.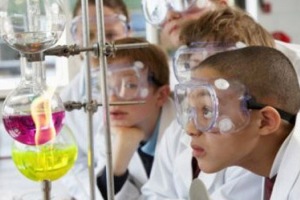 You may have been tempted in the past to transport chemicals from site to site in your own car. This is not only illegal, but it may also invalidate your insurance.
The best option is to contact us and we will pack, label and transport the chemicals safely and efficiently from one site to the next.
If we are able to make several pick-ups on the same day, it reduces the cost for individual establishments.
Here's what some of our customers say:
Thanks to all the replies on this one, we got Peter Foulkes (Chemgo) to do it. I would highly recommend him to anyone else coming up for a move (He also moves "wanted" chemicals for you (from old school to new) – had we known earlier, he would have had another job!) He arrived on time, got the job done efficiently and was extremely pleasant and helpful – an excellent fellow! Wish us luck, 7 days to go!!! Cheers Paula
University of Central Lancashire
Same experience here with Chemgo. Professional service – recommended. Mark.
University of Central Lancashire
For more information about the services we provide to education please contact us.